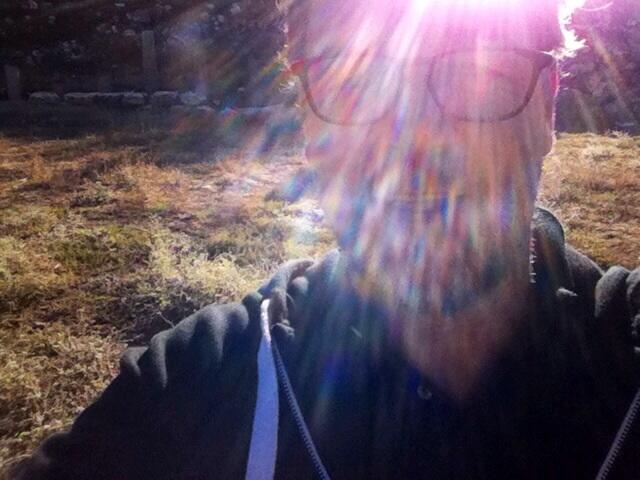 The sun i shining and Mr Crowe is loving Turkey, 100's of miles away from his home he is till keeping up his keep fit routine as his tweets testify.
With all this exercise he will have to keep up his strength so what Turkish delights will be tasting?
Baba ganoush with flatbread
ngredients
For the flatbreads
250 g plain flour
3 tsp fast-acting dried yeast
2 tbsp extra virgin olive oil
For the babaganoush
2 large aubergines
5 tbsp extra virgin olive oil, plus extra for finishing
3-4 garlic cloves, finely chopped
1/2 tsp dried red chilli flakes
1 heaped tbsp flour
3 tbsp milk
2 tsp tahini
squeeze of lemon juice
1 small handful parsley, roughly chopped
Method
1. For the flatbread dough: Mix the flour and yeast in a big bowl and make a wide well in the middle.  Pour in the olive oil, about 125ml warm water and a pinch of salt. Gradually bring in the surrounding flour until it all comes together.
2. Tip the dough onto a lightly floured surface and, using the heel of your hand, give it a good knead for 5 mins until the dough is elastic.
3. Put the dough back in the bowl, cover with cling film, and leave to rest for an hour or so in a warm place – until doubled in sized.
4. For the babaganoush: While the dough is rising, heat a griddle or barbecue and roast the aubergines on all sides, turning frequently until the skin has blackened and the flesh is soft – about 20 minutes. Leave on one side until cool enough to handle. Peel and roughly chop the flesh.
5. Heat 2 tablespoons of olive oil in a pan and fry the garlic and chilli flakes for a minute over a low heat until the garlic is golden. Stir in the flour and continue cooking for another 2 mins.
6. Add the milk, followed by the aubergine, and simmer for a further 3-5 mins, stirring all the time. Add a splash of water if it looks a bit dry. Turn off the heat and cool for a minute before stirring in the rest of the olive oil, the tahini and lemon juice.
7. Season well, transfer to a serving bowl and sprinkle with chopped parsley. Make a well in the centre and pour in a little more olive oil.
8. Heat a griddle on the stove or a barbecue. Divide the dough into 4 portions and roll out to a maximum of 1/2cm thickness on a floured surface. Aim for a circular shape.
9. Sprinkle the breads with sea salt. You could also use other spices – sesame seeds, sumac, thyme leaves etc. Lay the flatbreads on a hot griddle for 2-3 mins on the first side, and a bit less on the second. Serve straight away with the babaganoush.